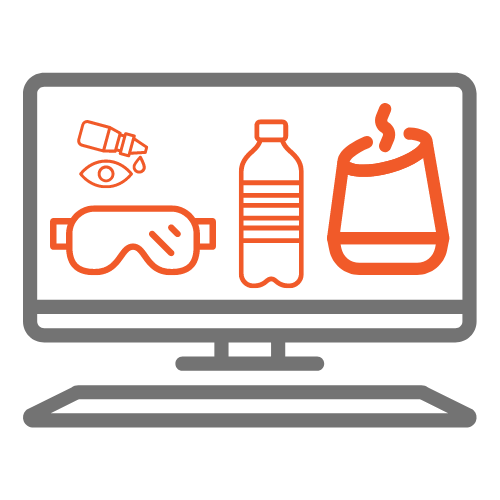 Struggling with computer comfort?
Our favorite quick tips:
Free download: justgetflux.com.
Free download blinkingmatters.com. Note that in addition to providing blink reminders, you can connect this app to your camera and it will give you feedback on your blink frequency.
Pay attention to screen positioning. You should be looking slightly downwards if possible. The higher you are looking, the more exposed your eyes are and the faster they will get uncomfortable.
Hygrometer to monitor humidity (~$10)
Desktop humidifier. (I use a Levoit model and I tend to turn it on whenever my office humidity dips below 45%.)
Keep hydrated.
Use eye drops preventively, maybe even on a schedule. It is better to keep ahead of symptoms than be catching up to them.
Wear protective eyewear. It doesn't have to be expensive! A pain of safety goggles from the hardware store can do the trick (and fit over glasses to boot). See more information.