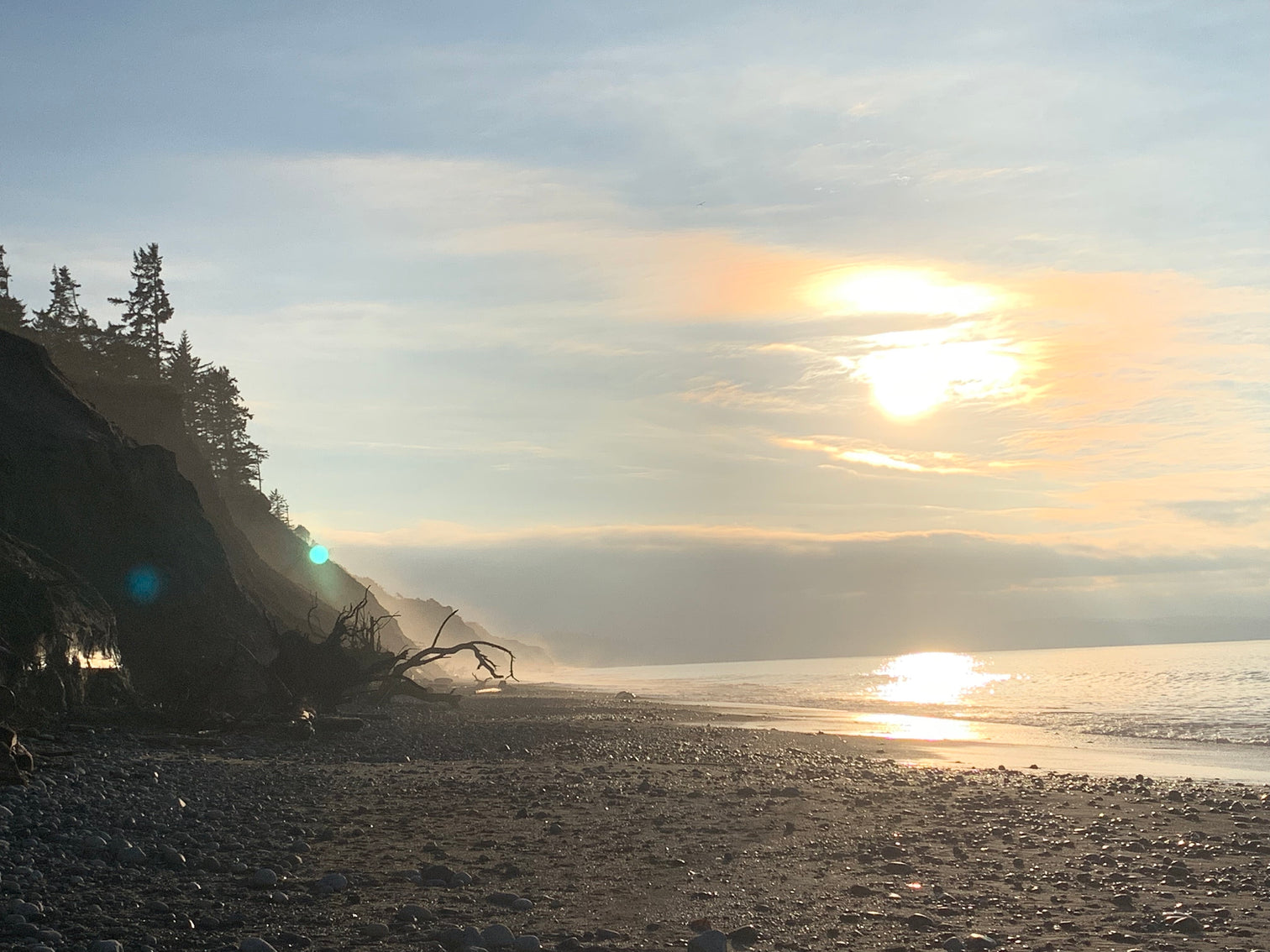 (Rebecca)
The proper name for this place is Dungeness National Wildlife Refuge, but we've always called in Dungeness Spit as its prime feature is a 6-mile long sand spit. It's one of my favorite places to go for a walk, though it's about an hour way from home. Every other Sunday, my husband and I are at the office working, and - time and tides permitting! - we try to finish early enough to head over to Sequim and take a walk through the woods and on the beach. 
This picture doesn't really do it justice, but when the sun is getting low and filters through the woods it will turn part of a mossy tree to pure gold.
The Olympic Peninsula is always so rich in beautiful driftwood.