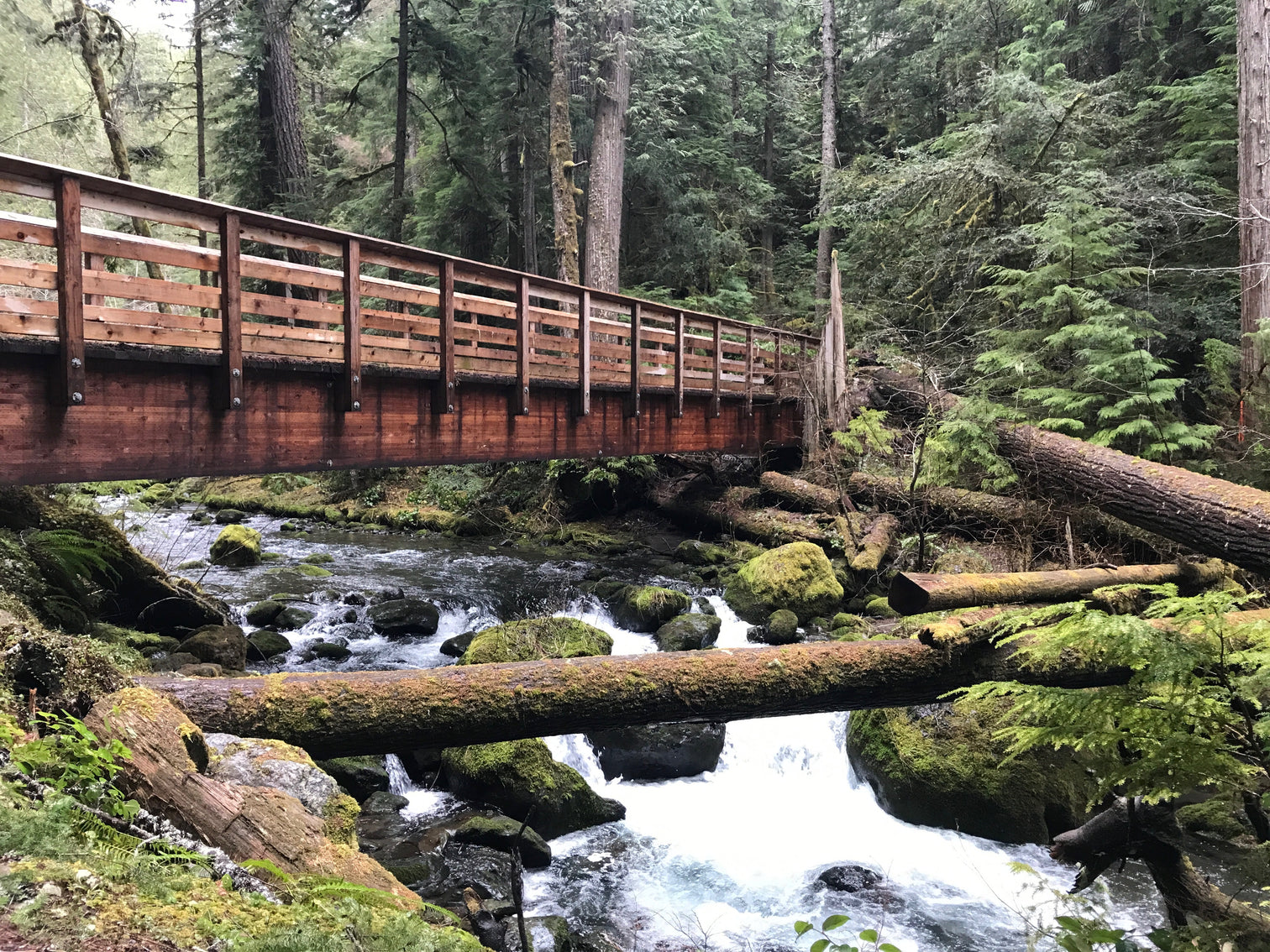 I left Silverdale for a hike in Quilcene Saturday afternoon in pounding rain. Thankfully, the rain had subsided across the Hood Canal. The trail started in lush forest, crisscrossed by small waterfalls and stream crossings, and the sound of the river in the valley below got louder and louder as I went on.
The trail ended at a primitive campground and a beautiful bridge above the Big Quilcene River.
I pretty much had the trail to myself and spotted patches of snow in chilly spots along the way. I stopped by the Quilcene store and had takeout ready for me at Finn River Cidery 15 minutes later. To my surprise, the sun was shining once I reached the Chimacum valley, and I spent the rest of the weekend visiting family in Port Ludlow and Poulsbo.