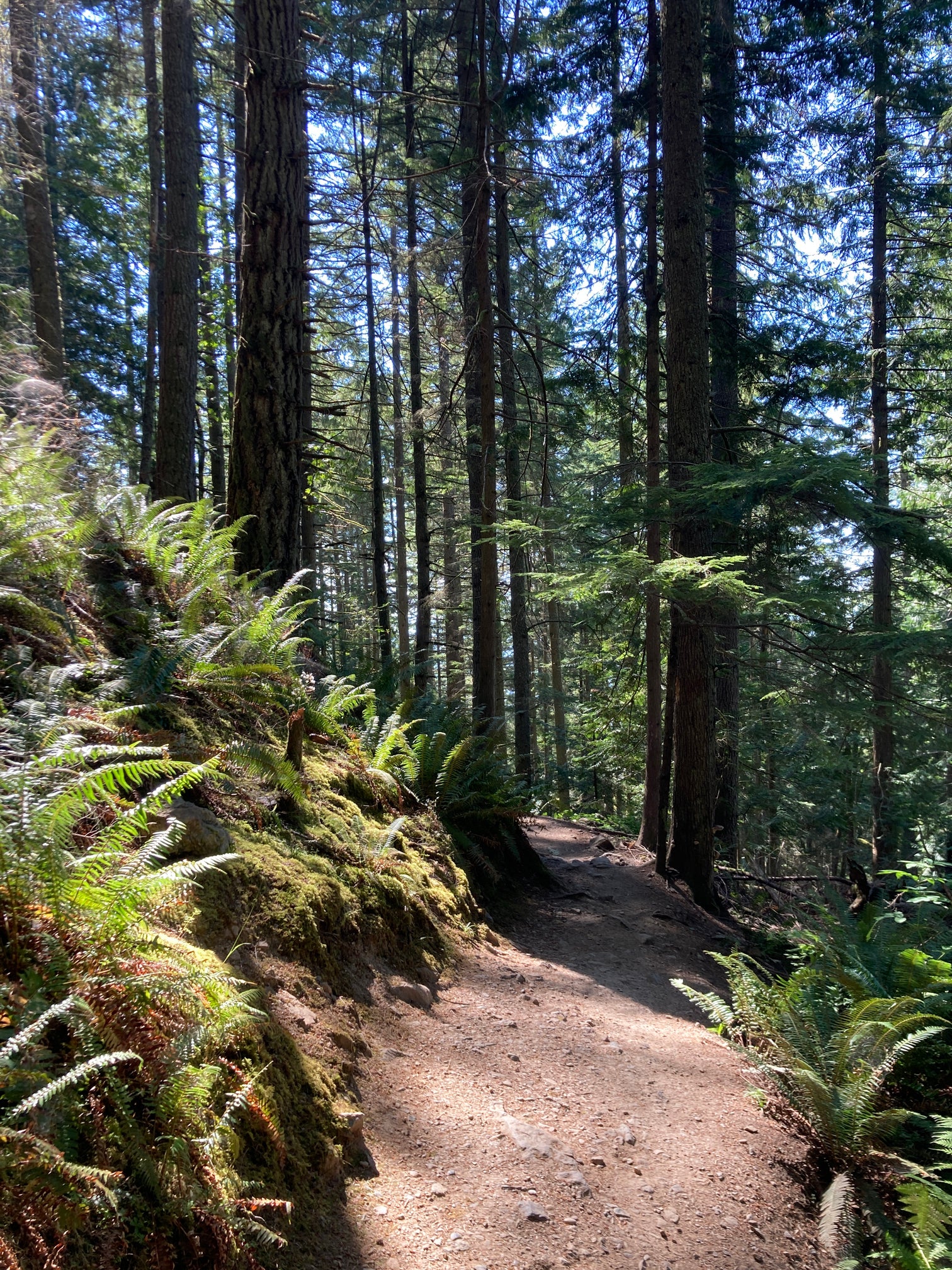 Mark and I had the chance to house sit for a friend this weekend in Ferndale. Sunday, we started off picking blueberries at a U-Pick farm and headed on a 5-mile round trip hike to Oyster Dome just south of Bellingham on Chuckanut Drive.
Views from the top: 
I took these photos right after a bald eagle swooped by the edge of the cliff. We were so close that it looked huge. I spent a good deal of the hike back down wishing I'd had my camera out. 
We got back to the parking lot and met a woman who was thinking about paragliding down to a field below. She'd just passed her tests but had broken up with the partner that got her into it.
Bonus: 12 pounds of delicious fresh picked blueberries!