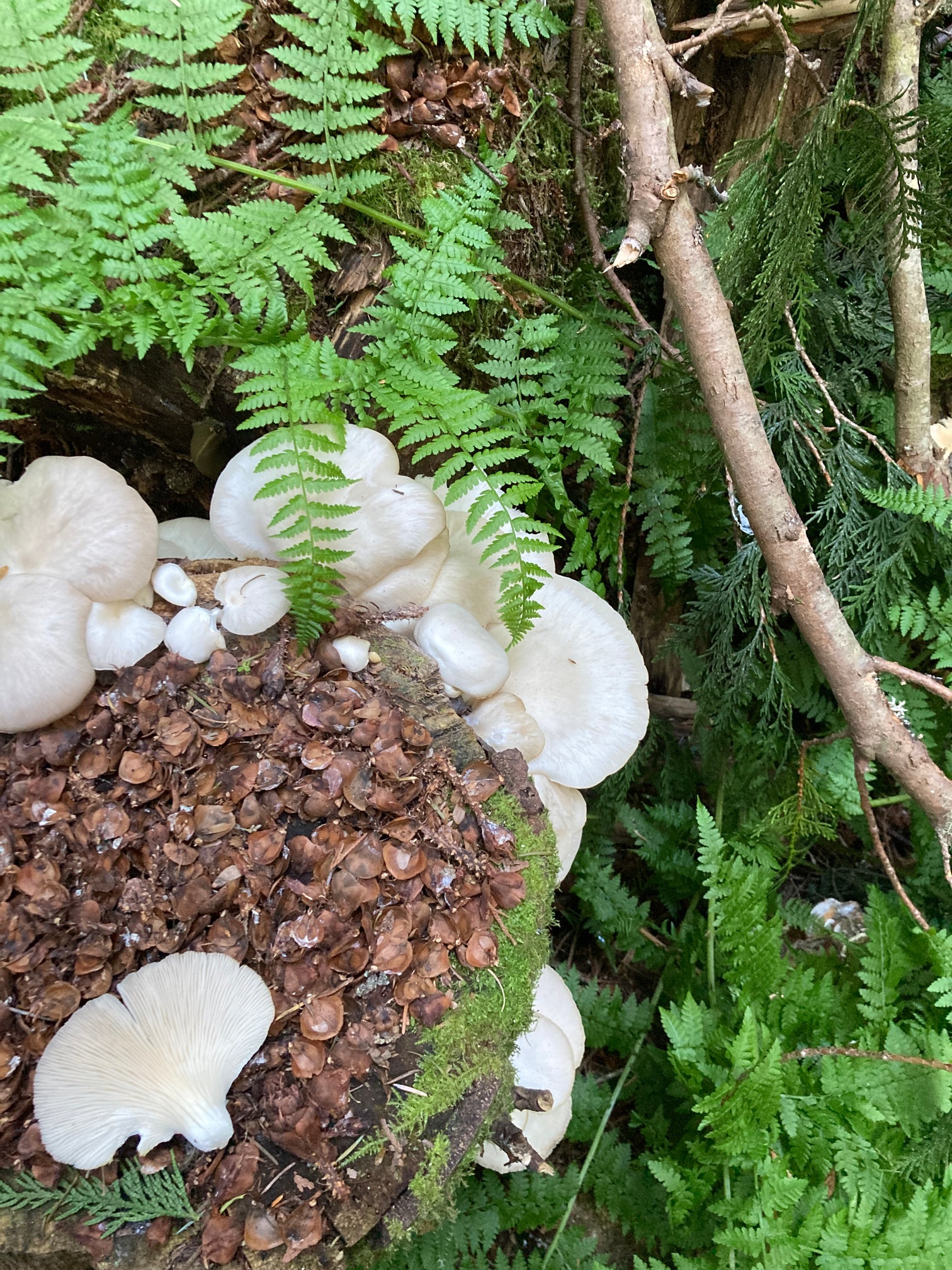 We're back from Texas and dogsitting Aura's mom, Viva (left), for the next two weeks!
With a friend in town, we headed to the Sequim farmer's market on Saturday, then to Three Crabs Lane, where we could see the Olympics, the Strait of Juan de Fuca, the Cascades, and the lighthouse on Dungeness Spit. 
We then headed to Miller Peninsula State Park, for what would be an unbelievably cool hike! The native rhododendrons were in bloom. 
About four miles in, we saw a picked morel on the trail and looked over to see about five or six more growing. 
We walked another mile to the beach...
With a view of Protection Island (right where we saw Orcas on our team retreat lat summer!) 
We then headed back into the woods. 
Taking a different route back, we stumbled across five or so logs and fallen trees growing oyster mushrooms! The cover photo on this post shows oyster mushrooms growing on a log near ferns and a squirrel midden. We gathered probably a couple pounds in our doggy bags and walked another few miles back to the car, where we were the last car in the small parking lot. 
We continued on to a local cider farm for live music, and ended the night enjoying our surprise mushrooms. I'd never tried a morel before -- I got to eat one whole fried one -- and we're already planning a trip back this weekend with another friend!