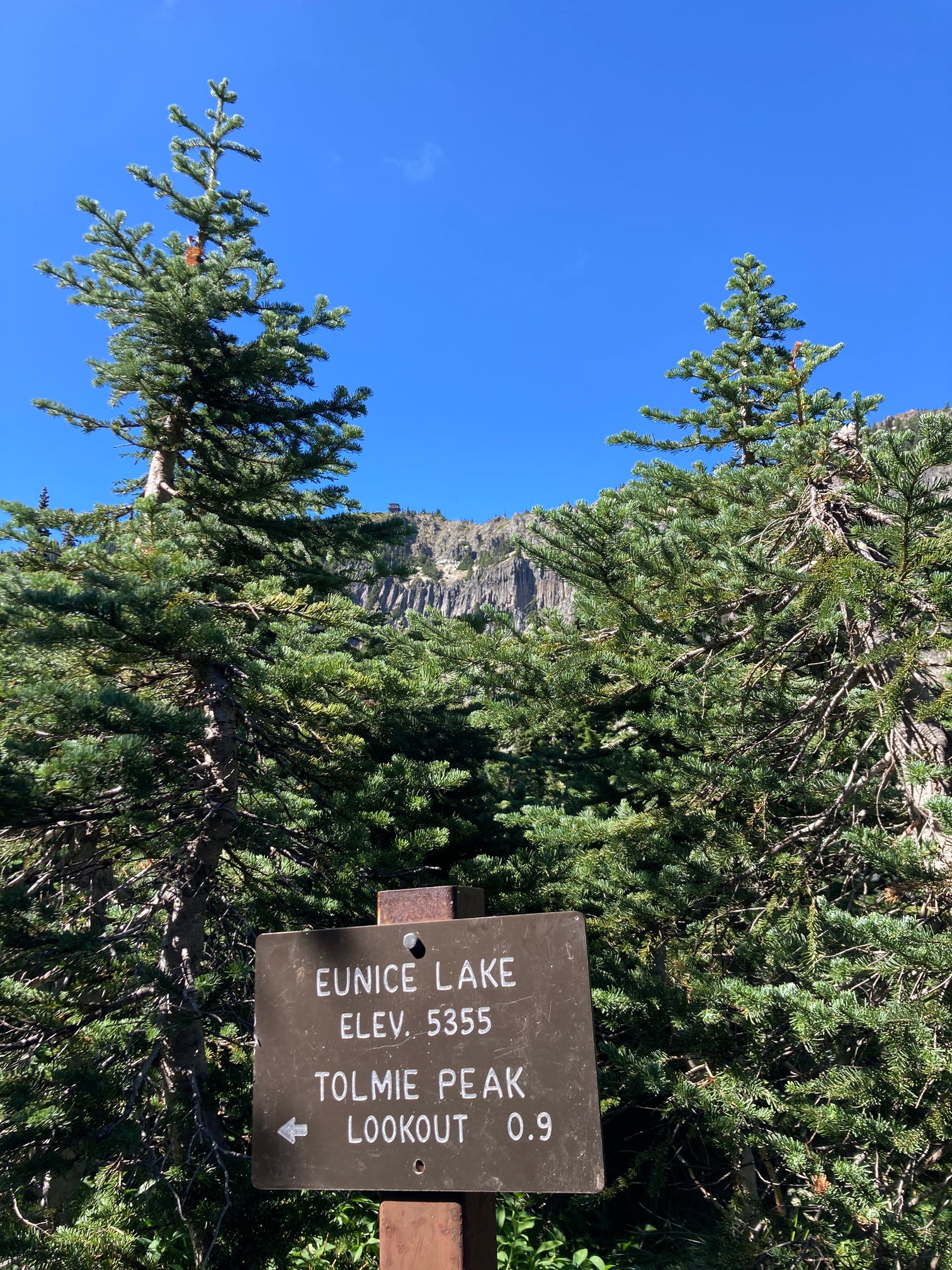 Summer hikes don't get better than this! 
There's a growing movement to call Mt. Rainier Mt. Tahoma, or Mother of All Waters in Lushootseed, as it is the source of five rivers.
This was an easy 6 mile out and back hike from Mowich Lake to Tolmie Peak in Mt. Rainier National Park. The 15-mile drive in on gravel roads was a different story. The parking lot was full, so we had to park a ways away from the trailhead. There were lots of people, but the trail didn't feel crowded, as there were plenty of quiet spots and detours to get away from people.
The ascent took us through dusty forest trails. After a couple miles we ended up in an alpine meadow in the Eunice Lake basin.
We trekked up the ridge to the fire lookout at Tolmie Peak, where there's an incredible 360-view at the foot of the mountain. 
We walked back down after eating lunch on the ridge and waded to an empty part of the lake facing Mt. Tahoma. The water was crystal clear and freezing! I picked wild blueberries and took a timelapse of the clouds passing over the mountain while my partner dipped his feet in. The hike back was mostly downhill and refreshing.