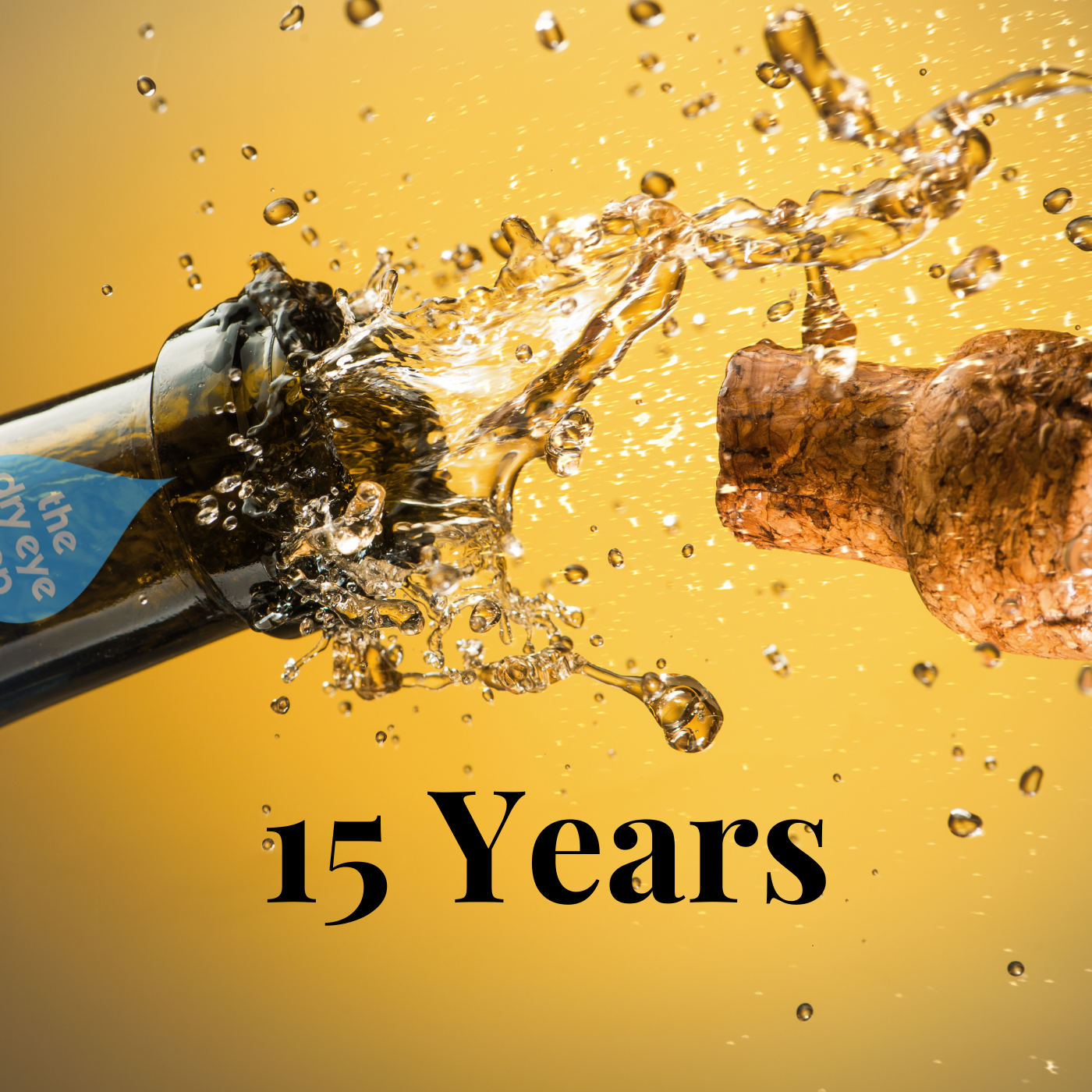 2005 to 2021
The Dry Eye Shop first opened its virtual doors in June 2005. And to anyone scratching their head over our covid math, yes, of course: it's really sixteen years, not fifteen. 
This time last year (on our actual 15th anniversary) we were in the middle of moving to new digs - hauling stuff, getting a new stockroom and workstations set up, dealing with wiring and other essentials, buying giant beanbags for socially distant meetings. Layers of chaos intermixed with covid shutdown chaos. I don't even remember now whether we noticed the anniversary.
Then one day not long ago, Aidan suggested we could do a tongue-in-cheek 16-1=15 year anniversary - because one covid year doesn't count, right? That's when it finally clicked with me. I wanted an opportunity to celebrate and look back for a little while before pushing ahead with Dry Eye Foundation projects when Dry Eye Awareness month rolls around in July. So in the coming days I'm going to indulge in a bit of blogging about little-known Dry Eye Shop history.
The Dry Eye Shop has been a 16-year roller coaster ride. There is never a dull moment. Things go up, down and sideways, sometimes in rapid succession! Some parts are incredibly fun and energizing. Some are flat out terrifying. But a steadying force from the very beginning has been the richness of the relationships with people like you over the years. In our DryEyeShop ups and downs, this community has been a tower of strength with words of kindness, encouragement and generosity for every season.
You are the best. Thank you for being part of this journey.