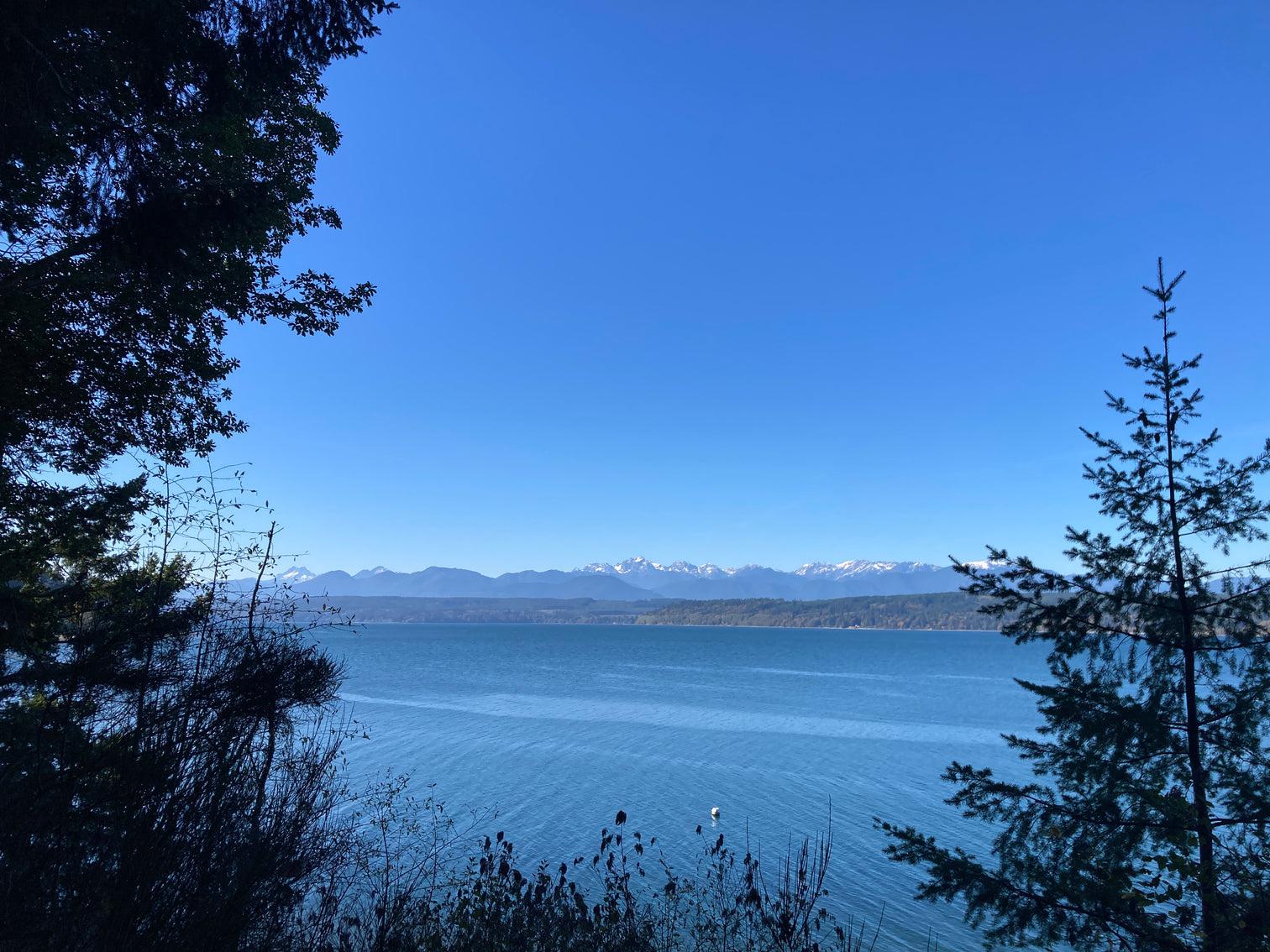 Took a walk to Kitsap Memorial State Park this weekend, about 90 minutes round trip from my house! 
Mt Baker and the Hood Canal Bridge from Lofall road
Olympics from the old ferry dock
Olympics from Kistap Memorial - I love the view of Lofall and the dock to the south
Eagle sighting on the way back
And a view in downtown Poulsbo from the middle of this week. The fall leaves make every drive around here gorgeous!