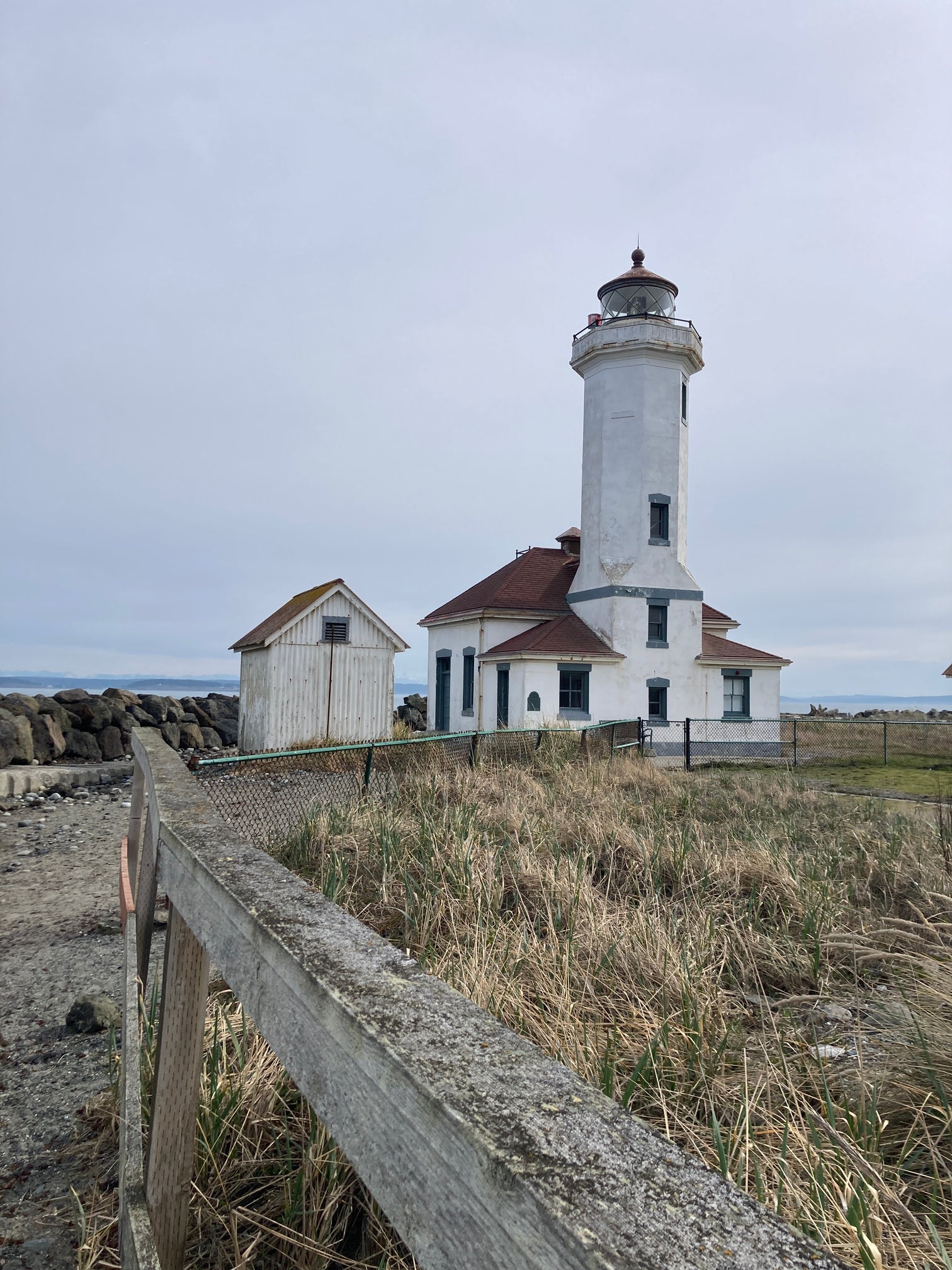 I had a couple friends from college visiting, and I enjoyed taking them to Port Townsend for the morning. There are a number of 19th century military bunkers and a lighthouse at Ft. Worden that are fun to explore. Despite it being a cloudy day we were able to see Mt. Baker across the strait. 
We stopped at Chetzemoka Park at E's recommendation then ate lunch downtown and did a quick drive-by of the Victorian houses, Post Office, and Courthouse in Uptown. 
As a bonus, Saturday was sunny and warm in the low 60s in the afternoon! We took an afternoon walk to the beach near my new house. One weekend, I'd really love to go on a clear morning when the mountains reflect the sunrise. It's especially striking when the foothills get snow and the morning light is just right.