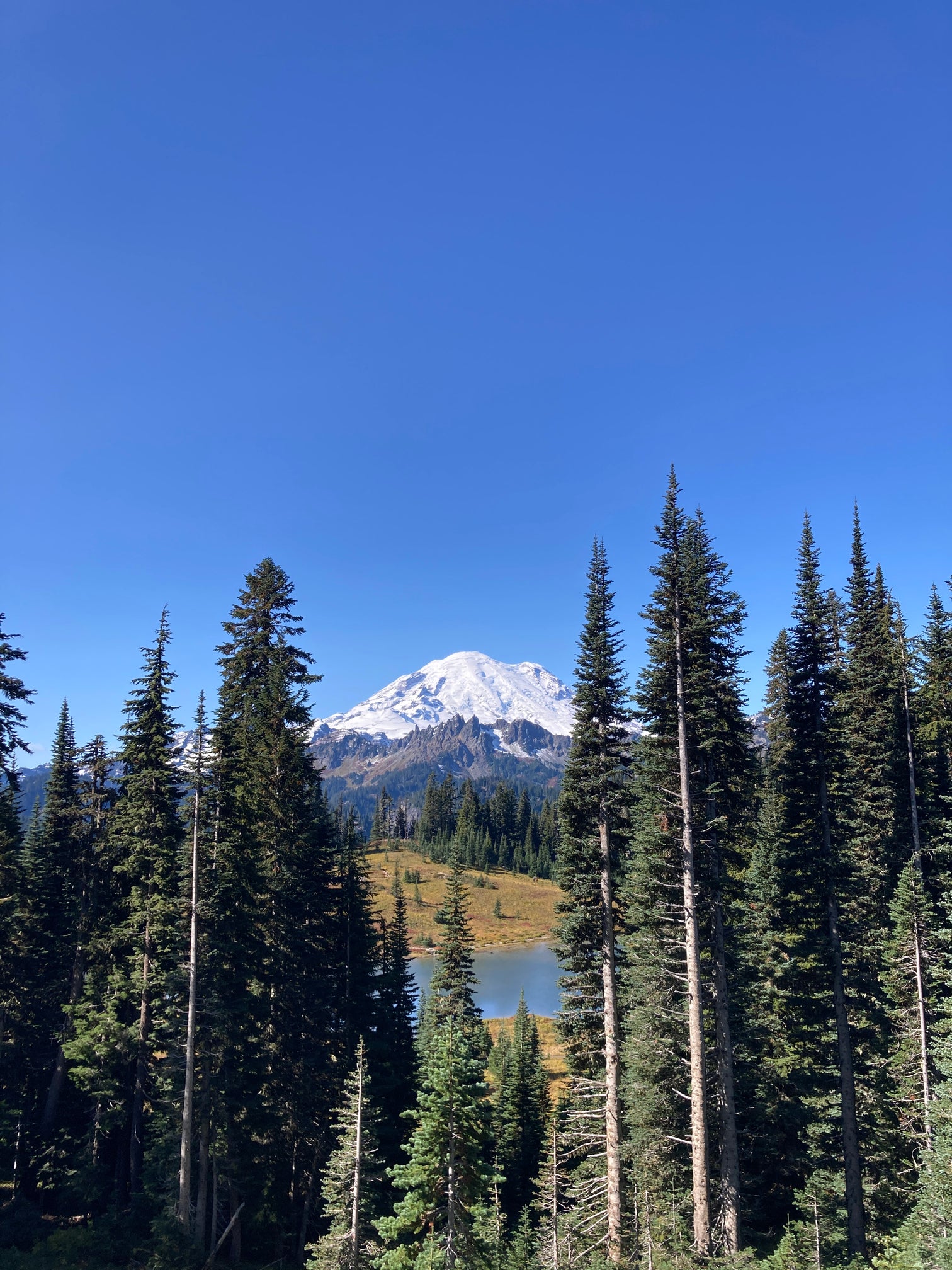 As promised from the last Rainier post, we returned to Chinook Pass to take pictures of the view over Tipsoo Lake! 
We took a drive clockwise around Rainier and ended up getting stuck in construction traffic for about 30 minutes. I should've gotten out of the car to take pictures of Stevens Canyon, it was full of fall colors under the Tatoosh Range. 
We made it to Reflection Lake only to see fog rolling up the mountain. 
By the time we made it to Paradise, it was all fog!
On the drive home the mountain looked beautiful during golden hour, it was just the area around Paradise that was covered in fog. As usual, it was great to drive for hours through the forest.