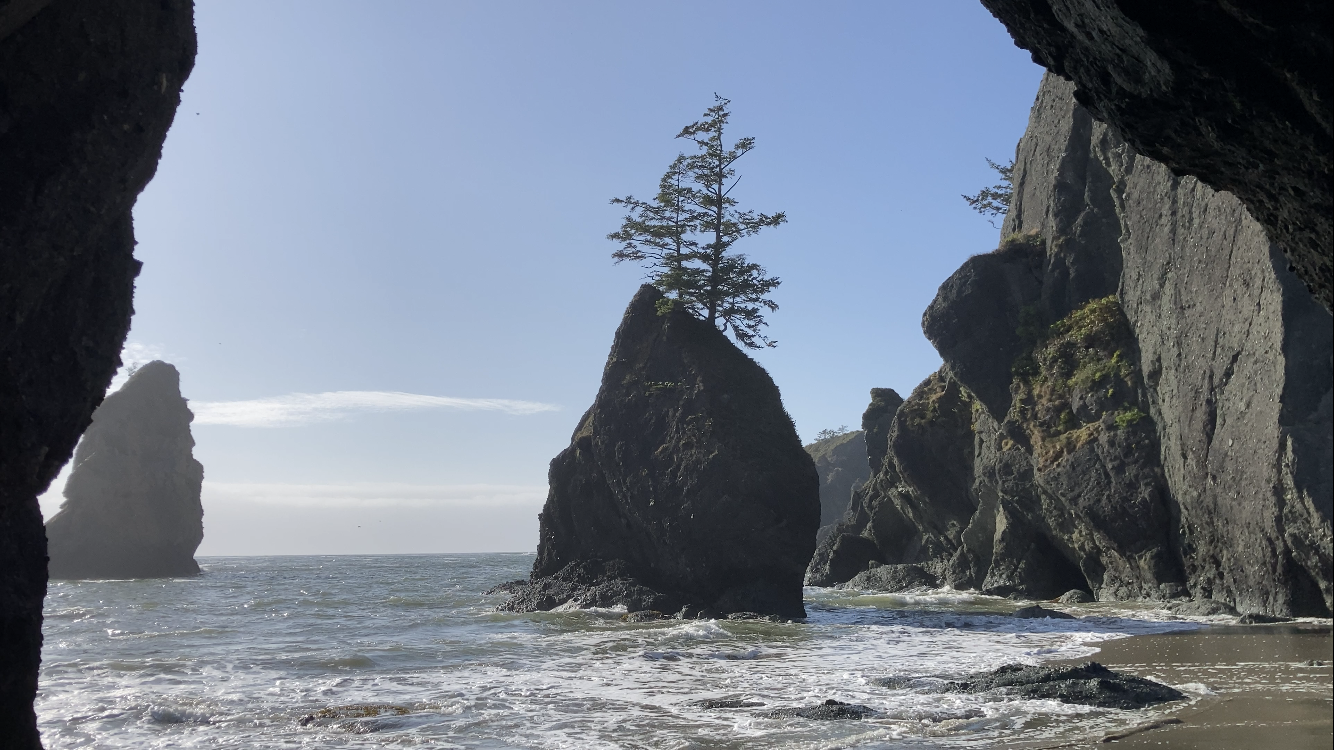 I've never been to the Blackberry Festival in Bremerton before. As it turns out, they'd planned a "Popup" ferry service between Silverdale and Bremerton on a 100+ year old Mosquito Fleet ferry. (And yes, they literally called it a popup ferry... probably about the most PNW thing I've ever heard)
There's no ferry service between these two towns, which are about a 15-minute drive away. The ride took about 45-minutes each way. I knew the route would follow Tracyton Beach road, which is a very nice drive in the area with views of the Olympics, and it didn't disappoint! 
Unsurprisingly, the boats were horrifically off schedule due to the tides, and later on apparently someone fainted on the dock in the 85-degree weather. Jetskis used the wake to get some good air on both sailings there and back. 
The next morning we were off bright and early to get a tour of the Makah Museum. We'd been planning to meet a friend of my parents' who was the second director of the museum (her husband was the first). I'd absolutely recommend it to anyone in the area. It was an extremely hands-on archeological experience with artifacts and replicas that were unearthed after the Makah Village at Ozette was covered and preserved by a mudslide around 1750. Apparently the 55,000 artifacts they recovered only represent about 10% of the total that's buried (and will stay that way for safekeeping, according to the tribe). 
Since we'd made the 2.5 hour drive out, I convinced everyone to do a hike at Shi Shi Beach, which was about 10 miles out and back. I'd say it was worth the effort... The photos don't exactly do it as much justice as the videos I took!