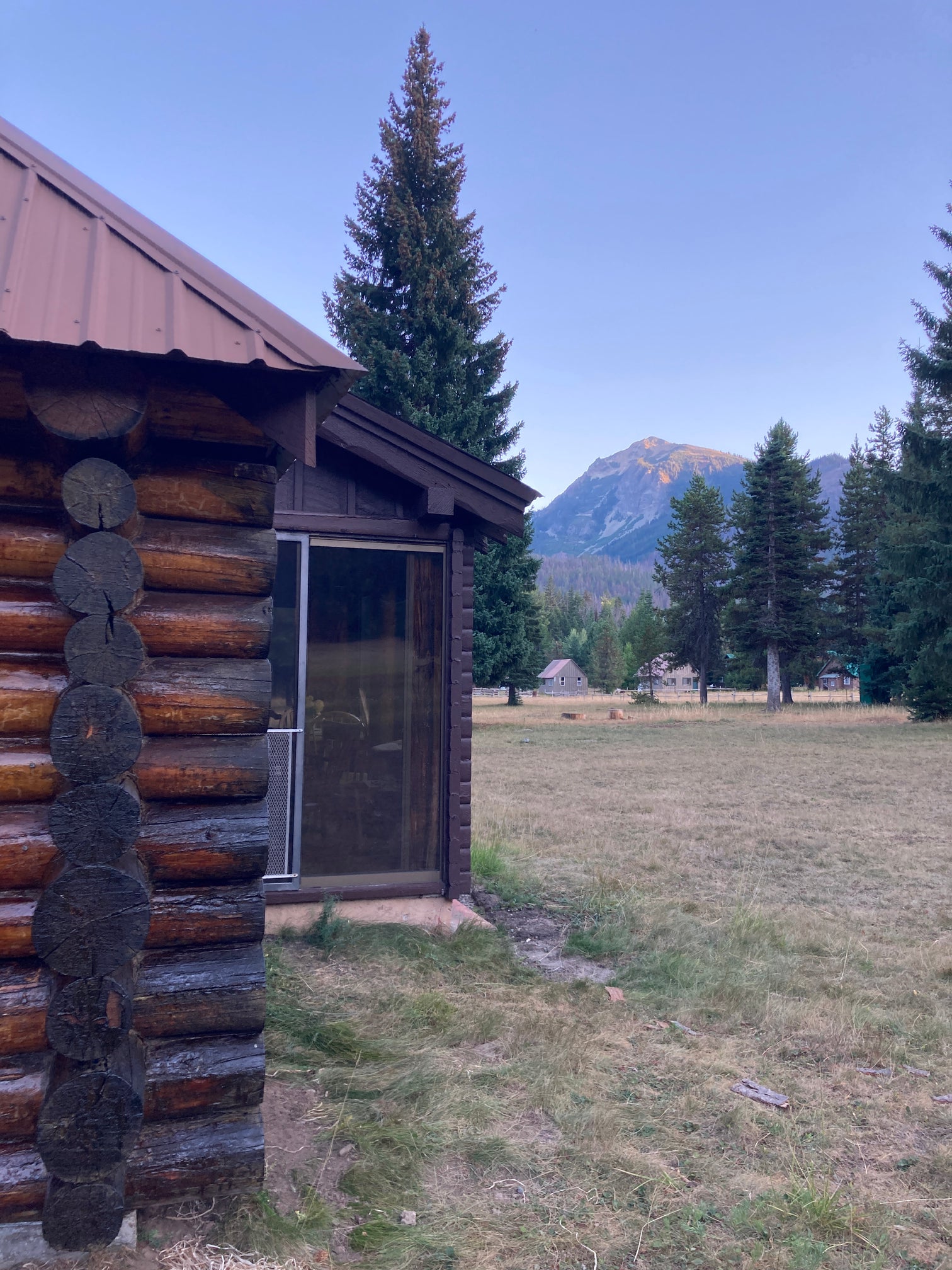 We jumped at the chance to take our fourth out-of-town weekend in a row when a friend planned a trip to their family cabin near Rainier last-minute. 
I had to drive Chinook Pass (in Mt Rainier National Park) at night trying to ignore the fact we were alongside a very dark and deep void/cliff. 
Saturday, we drove along a couple beautiful rivers (Tieton River and Bumping River) and stopped at some very dry lakes (Rimrock Lake and Bumping Lake). 
With four dogs and two three-year olds at the cabin, we were ready to go, so we packed up early on Sunday and did a quick hike at Naches Peak, only going about 2/3 of the way before turning back at the National Park boundary where we weren't allowed to take Aura. 
Since we'd only driven through at night, we parked facing the valley to the east. After we'd eaten lunch and packed up, we traveled 30 seconds down the road now on the western slope pass and were hit with a close up view of Rainier. Everything happed too quickly to get a picture. If we hadn't taken Aura, we would've completed the Naches Peak Loop and we would've been looking at the mountain on and off for the last mile. In any case, now we know where to stop on the next trip!