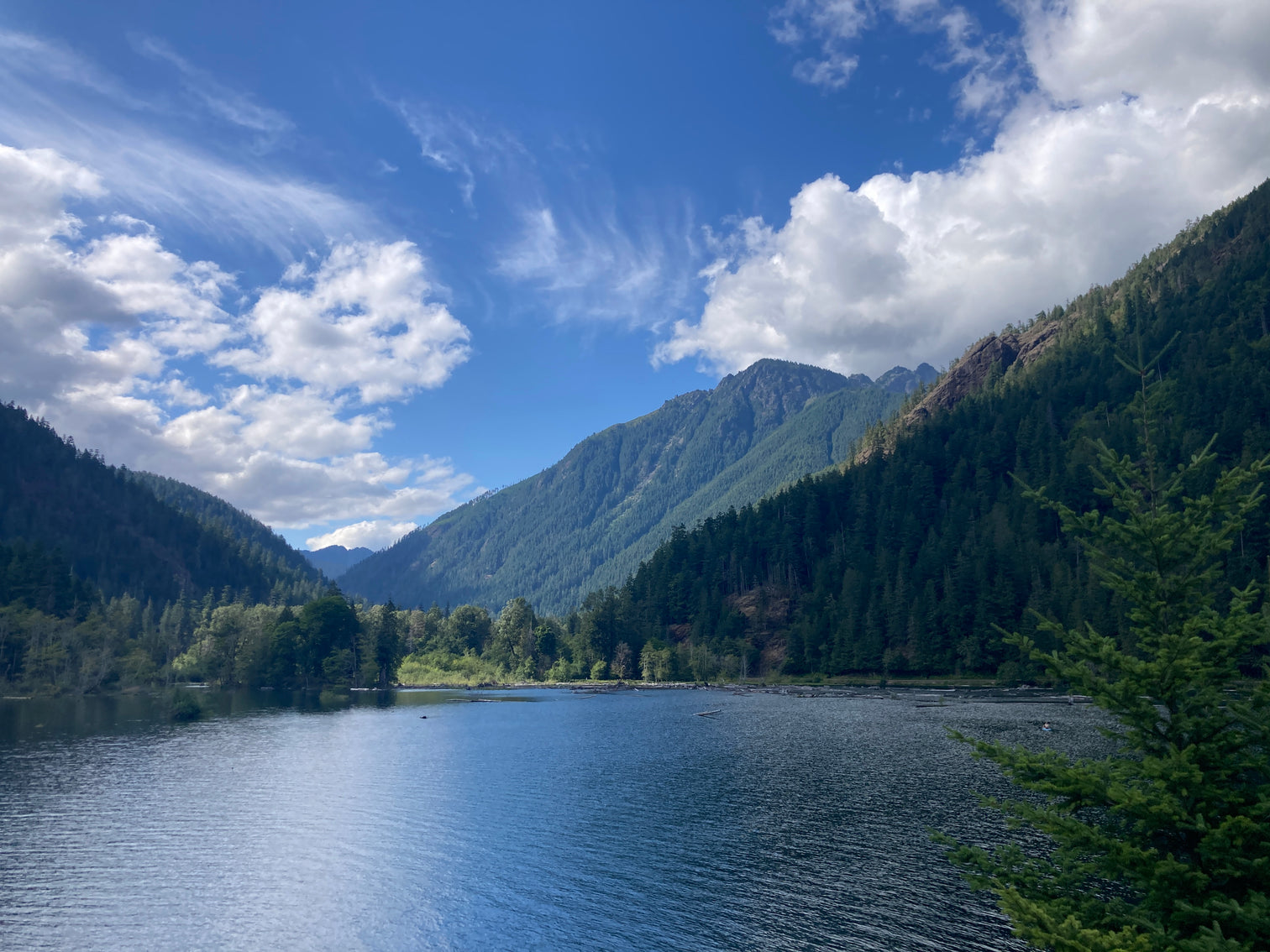 From cloudy weather to road closures to accidentally ending up in Olympic National Park, last Saturday didn't really go as planned, but we ended up making the most of it!
After a detour and a picnic along our favorite viewpoint we were ready to hike. With no service, we headed along along a dirt forest road on the north shore of Lake Cushman. 10 minutes in, to our surprise, the dirt road turned to asphalt and we were suddenly waiting in line at the entrance to Olympic National Park. 
We could only take Aura around the camp area, so we soaked in a little of the North Fork Skokomish River. Instead of leaving Aura in the car for a quick hike, we headed out of the national park and ascended a steep trail in Olympic National Forest to stretch our legs. The views of the lake were beautiful, and we enjoyed being alone in the forest. 
And since I can't resist uploading a cute photo of Aura, here we are picking blackberries in Port Gamble yesterday.