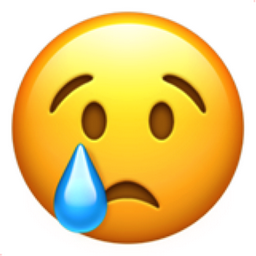 This one is so hard to write.
Lindy Thibodaux, a/k/a creativity central, a/k/a customer care goddess, a/k/a wearer of ever-so-many-hats, is moving on after dedicating two very full years to the Dry Eye Shop.
If you have a memory of something special Lindy has done for you in her time here, please share in the comments!
Lindy joined the company (which was basically just me and Brent) in April 2016 at the height of the preservative free saline crisis. And she saved me.
A brief aside for those of you who have no idea what that means: The Dry Eye Company used to be all about dry eye products, with some scleral lens products on the side, specifically for PROSE and scleral lens users with advanced corneal diseases. When the only preservative free saline products on the market specifically for contacts (Unisol 4 and Simply Saline) were discontinued by their respective manufacturers, and we started providing information about substitutes and also started stocking Purilens, we were absolutely overrun with people who needed, most of all, information, but also products. We then went through a period lasting almost a year with chronic manufacturer shortages of first one product and then another as the knock-on effect of the discontinuations rippled through the industry, new products were launched, and so on. We worked really hard to try to keep up with it all without letting the dry eye business suffer too much. It was a chaotic time of nonstop work and exhaustion. Thankfully, the business is coming back into a better balance between dry eye and scleral lens products, but it's been a long, hard, unexpected road.
As I was saying, Lindy joined us at one of the hardest points of that crisis. The phone was ringing nonstop - patients, doctors, pharmacists, everyone was confused and frustrated and trying to get information about preservative free saline for sclerals. I couldn't answer the calls AND run the business and I desperately needed help, but didn't even have time to interview people. Worst of all, I worried that our more "usual" callers about dry eye were getting neglected.
That's when Lindy showed up. So to speak. Lindy lives in Portland, and we're up near Seattle. She came up here briefly to train and then calmly went back home, where she took over customer service via phone and email.
Oh, what a glorious day that was for me. Real, live help of any kind would have been good. But Lindy has been so immeasurably more than just help, or just good.
Lindy did not come from a background of customer service as a profession. Her work history has been much more interesting than that! But her ethic for service is simply unparalleled, and she melded with our mission here wholeheartedly. First and foremost, she listened, and listened, and listened to callers' stories, and listened some more. (Everyone has a story, and so many of our callers are people who are struggling with their eyes and maybe never actually even had anyone to talk to that understood something about it.) She cared, and cared, and cared, and cared some more. And while she had all kinds of actual skills to offer the company, which have come in to play in many different areas in these two years, it's her heart to care for the people we're here to serve that I have treasured most. 
On the customer service front, which was most of Lindy's work in her first year (well, except when I was begging her to do fifteen other things) she was indefatigable. There were no lengths she would not go to. Faster than I could come up with policies, she could come up with exceptional situations that needed a special response. When a customer was panicking, whether over a backorder, or delayed shipment, or a shipper error, she had a solution. When USPS didn't deliver on time, she was on the phone with your local post office tracking it down and leaving no stones unturned. When packages went astray and needs were urgent, she was arranging for overnighted replacements. When the cutoff time had come and gone, she was still messaging furiously with Brent to see if one more overnight package could be prepared before UPS were out of the building. If you had a need, she was on it. If she heard worry in your voice, she was on it with a vengeance.
In spring of 2017, I tried our "grand experiment" of hiring customer service people who had worked for eye doctors, e.g. ophthalmic or optometric technicians. (Back when I thought I could actually afford that!) While that was going on, I asked Lindy to take on a different job - doing all of our purchasing - which is a lot more complicated than it sounds. From there, she slid readily into all kinds of other roles, which often included photography, graphic design, and internet store maintenance, all of which she's proficient in, to say nothing of the writing and ad hoc help with a thousand things. When the business continued to evolve and I was struggling with all my various hats and trying to get the budget to make sense, she as readily slid right back into customer service - while still wearing many other hats - and all from Portland. She has been so supportive and so flexible through it all.
For those of you who don't already know it, Lindy is my big sister.
Those of you who have ever had a business relationship with a family member will readily understand that Lindy and I had our challenges in these past two years. And I must say I think the honors lie all with Lindy. My learning curve over these past two years adapting to so much painful, costly, unplanned change to the business has been long, steep, and exceedingly ungraceful. How I've handled it at many points in time has been very, very… not pretty. Lindy has been gracious, steady, patient and painstaking throughout. She is simply a class act.
Heartbreaking as this has been, and honestly it's been a couple of pretty weepy weeks here, the simple fact is I can't afford to continue supporting a telecommuting job right now. We're going through a really tricky phase with some financial transitions, we have critical needs on the ground in Poulsbo, and though I would absolutely love to have Lindy be part of the team right here, moving is not on the cards for her, so this has turned into the time for Lindy to move on to fresh challenges. Whoever gets her will be so lucky. And frankly, if you are an employer in the Portland area, you should snap her up.
So... please wish Lindy well with me!
And please take a peek into some other parts of Lindy's life! 
I have no idea how she's had energy for any of her interests outside of the company in these past two years. But Lindy has an incredibly rich and varied background in color design, graphic design, photography, hand dyed yarns, custom lingerie making and so much more. And setting aside the scrumptious visuals that you will see anywhere Lindy goes, she's a truly lovely writer... her blogs are intensely fun to read.
Here's her colormusing site! Check out her shop, especially! Color palettes, digital graphic files, her famous Scraplet Skeins, original knitting patterns, lingerie and more. Paging through this site is just such a visually gluttonous experience!
 And here's her fabulously fun blog on lingerie making, mybratelier.com! If there is a trend in the market, chances are Lindy's ahead of it.
And here's a fun website she created recently for Willamette Valley Wings, the local chapter of Women in Aviation that her daughter is involved with:
Thank you, Lindy, for being so instrumental here for so long. I love you and I will miss you like crazy! I know that after everything I have put you through in the past two years, which you've borne like a saint, who knows how much time you might need to recover from too much of me, but I can't wait till we can circle back to just being sisters again :) 
XXXOOO