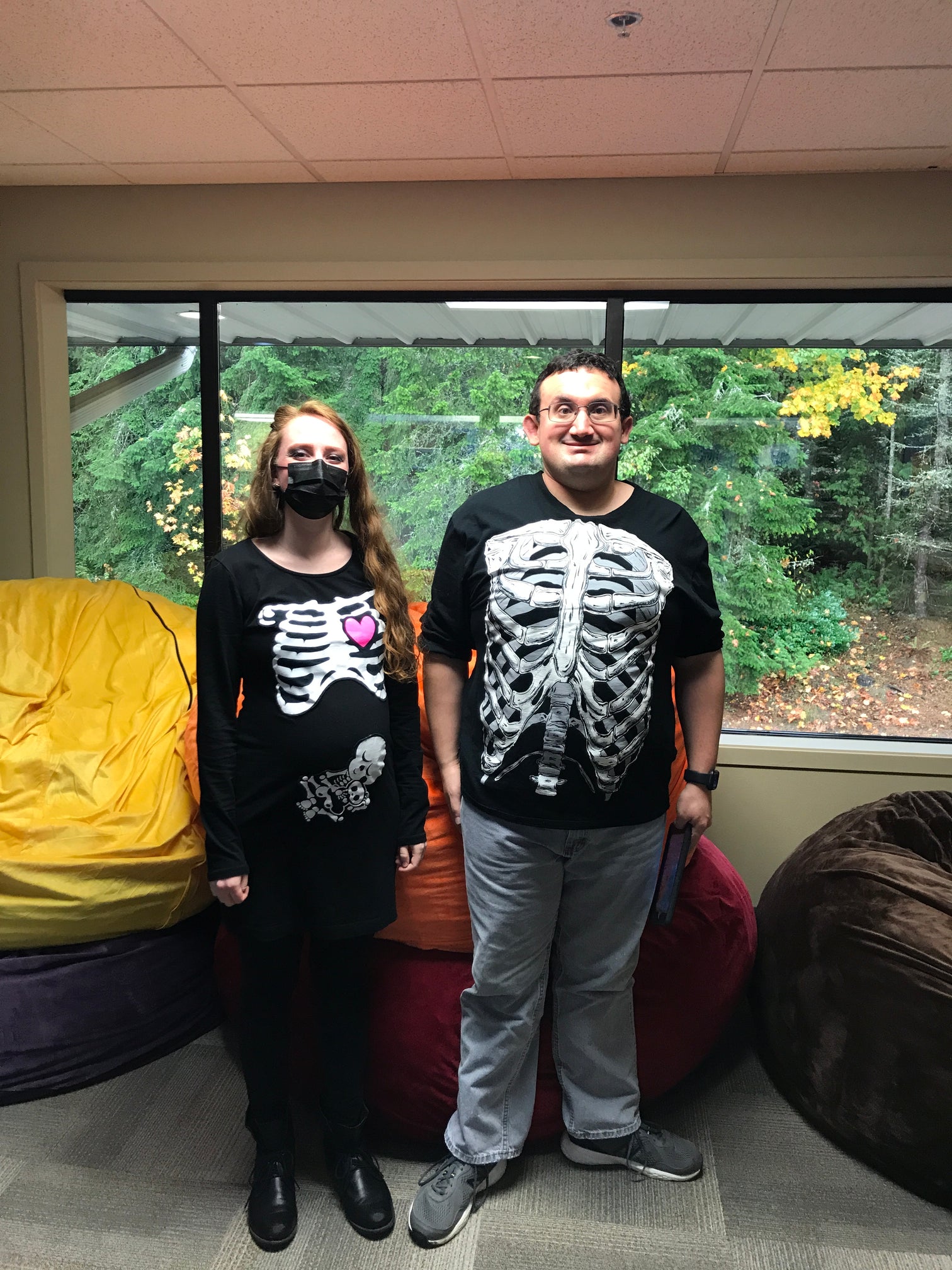 Staff update!
Lana requested an impromptu costume party Thursday, her last day of working in the office before starting to work from home full time in November. Her December due date is fast approaching, and we're happy she'll be more comfortable at home and able to join staff meetings virtually with her dogs (one of whom, we've been told, likes to cuddle under her sweater). We couldn't be happier with the excellent level of customer service she provides. We hope you'll send her your best wishes for working from home and with her first child. 
When asked, Lana said OCuSOFT Lid Scrub Allergy Eyelid Cleanser (Pre-Moistened Pads) are her go-to product. Lalana and David happened to match, and Joslynn, not pictured, dressed up as a sports fan. 
As for the rest of us, we couldn't say the number of years it's been since we dressed up for Halloween!