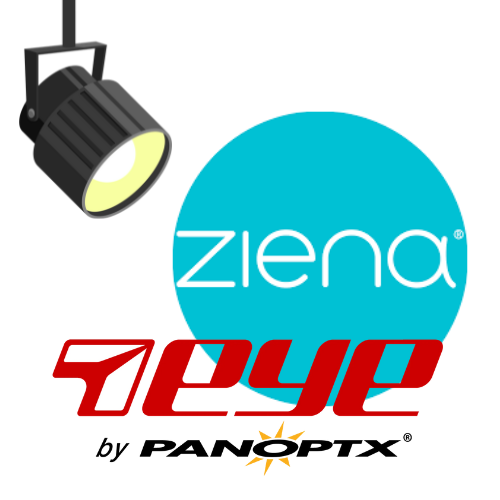 Vendor Spotlight: 7Eye
Context: Dry eye glasses/sunglasses
The dry eye world has long depended on certain types of quality sports eyewear. Foam-lined, wrap-style sunglasses may have been designed for bikers and skiers, but for those of us with ocular surface diseases, they are a lifestyle tool that remains unmatched by any other its potential to provide reliable symptom relief, particularly in challenging outdoor with wind and low humidity.
How do they work? Innovative sports frames with foam linings in removable gaskets keep out wind and increase the humidity right where we need it most. This allows us to continue to engage in the outdoor activities we love.
This same concept, reshaped for indoor aesthetic needs, helps us endure drier indoor environments, drive more comfortably, and work longer and more comfortably on computers or any tasks requiring a steady gaze.
Enter 7Eye
7Eye truly stands head and shoulders above all others when it comes to protective daytime eyewear for the dry eye world. They are a dedicated, innovative company. Few small businesses have done so much, singlehandedly, to help the ocular surface pain community. 
7Eye has two product lines that are uniquely helpful to people with dry eye:
AirShields have deep, closed cell foam gaskets to provide a snug fit and keep us truly wind- and draft-proof. These are primarily used outdoors, but many people who need a very close fitting seal indoors as well sometimes purchase AirShields with clear lenses for computer use and other indoor needs.
Removable foam gasket
Vented to help prevent fogging
>15 framestyles
Rx-ready
Lens options include clear, tinted, blue light blocker, polarized, photochromic, extra dark, and pre-made bifocal readers
Removable silicone shield (frost or dark grey)
6 framestyles
Rx-ready
Lens options include clear, tinted, blue light blocker, polarized, photochromic, extra dark, and pre-made bifocal readers
What 7Eye has done for our community
Our community has so many special needs! And many of our needs are - in business terms - tiny little niches that are just so difficult for any business (large or small) to address effectively. The economics of manufacturing for niche needs just aren't great. 
One of the reasons I have always been such a fan of 7Eye is that they listen to the community and continuously work at addressing more and more of those needs, even though it is a seriously uphill battle. They are working towards equipping a wider and wider dry eye user base with protective moisture-retaining eyewear. Think about what it means to create a snug but comfortable fit that will somehow work for the vast varieties of facial and orbital contours. It really is a tall order, with anything short of 3D printing!
Some of the product needs they have addressed over the years - 
Zienas: 7Eye developed an entire product line which we can wear to work without feeling like we have goggles on - yet which also provides almost goggle-like coverage. This is a unique achievement, still unmatched by anything except very costly custom made moisture chambers.
Ziena eye cup varieties: From the original Frost style, they added a semi-translucent black shield to help with photophobia, and have an extra-deep shield for the Nereus frame.
Ziena frame style variations: When Zienas came out, there was just one style - the Oasis. It was after 7Eye was sold to its current ownership that the next five styles (Nereus, Seacrest, Verona, Marina and Kai) were developed, and they have more on the way.
Gender diverse fits/styles: The foam-lined sports optical world is a male-dominated market characterized by variations on the theme of black and grey. 7Eye developed some more feminine styles, as well as smaller styles, both in their AirShield and Ziena lines.
Ethnicity diverse fits: An Asian-owned company, 7Eye is sensitive to this need and has unique expertise in helping gauge, remotely, what will fit whom.
Solutions for extreme photophobia: Many people at a certain stage of ocular surface disease have been, at least for a time, nearly housebound by light sensitivity. Some few are so crippled by photophobia that they can barely get relief even indoors. 7eye and Ziena glasses, by combining a deep dark shield with dark lenses, can help people return to more functionality and get outdoors again. They have a special photochromic lens whose outdoor phase is darker than most photochromics. Best of all, they have special extra dark lenses which, in an Airshield frame, can help provide relief to the most severely photophobic (though there are safety limitations, and you cannot drive with such lenses).
Bendable earpieces: Ever in search of ways to help more people get a closer fit, 7Eye has gradually changed over many of their frames to have these flexible earpieces that allow you customize the fit.
Ear grippers: I love ear grippers! They are a simple, cheap (<$5) tool that provides a way to cinch the glasses (and shield) closer to the skin without having to wear a strap.
But beyond the products themselves, it's the service attitude that means so much to me personally. It's a really big deal to me to know that when I refer someone direct to 7Eye for assistance (which I often do, especially with my Dry Eye Foundation hat on) they will be well taken care of.
For all these reasons and more, Daniel Hsu, proprietor of 7Eye, is one of my dry eye heroes. I'd love it if readers would reach out and thank him and his team for everything they have done for our community. Call 909-509-8228 or email info@7eye.com.
A little bit of history
Tampa, Florida, in 2006...
Within a year of opening the Dry Eye Shop, we began selling 7Eye frames. I have two strong memories from that time:
First, I remember when I tried a pair of Airshields (which we all referred to as Panoptx back then) for myself. We had bought a house in Florida in 2004 when Chaidie was a toddler and I was still working part of the time in England, then over the following year or so had to phase out of my old job because of eye pain. We were then living full time in a suburb of Tampa.
It was bright and sunny there - the first time I'd lived in a sunny climate since moving to London shortly after getting LASIK in 2001. When I first tried a pair of Panoptx, it was like my whole body relaxed more when I stepped outdoors. I remember being startled at the realization of how much I avoided going outdoors before I got those glasses. Being able to get out for walks, runs and outdoor activities in general was a newfound freedom. They were also very helpful with the dreaded big box stores.
Second, there was the Dry Eye Company's little dry eye conference in Tampa in 2006. That was just a year or so after the Dry Eye Zone was launched (when DryEyeZone was part of the company - many long years before the Dry Eye Foundation started.) That conference remains one of my fondest memories of that era. It was an intimately sized meeting and our speakers included patients speaking on topics such as pain, as well as doctors - the latter including Dr. Greg Gemoules, the hero of the post RK and post LASIK worlds, Dr. Frank Holly of Dr Holly's Drops fame, and Dr. Sandra Brown, the ophthalmologist now serving on the Dry Eye Foundation's board and as its medical advisor.
Anyway, at this little conference we had a proportionately sized exhibit hall, where the main vendors were Eye Eco (I'm really looking forward to writing that vendor spotlight, by the way, which I get to the E's!) and Panoptx (now 7Eye). At that time, 7Eye was under different ownership, and for a brief period they had a salesperson named Rosemary who was working specifically on the dry eye market. 
Ah the memories!
From 2006 to 2023
As I saw, we first started carrying 7Eye products way back in 2006, just a year after the Dry Eye Shop started.
While our love for 7Eye products has been consistent, Dry Eye Shop has had a somewhat "on again, off again' relationship with actually stocking them for sale at dryeyeshop.com. We've always wanted to stock all of them, first, because we BELIEVE in moisture chamber glasses' ability to help relieve severe dry eye symptoms, and second, because as an education platform, the Dry Eye Shop is always most effective when it has the products actually available for sale.
However, from time to time, the economics of trying to keep high-end optical products have been beyond our means. At times in the past when we could not stock them, we either referred customers to 7Eye or we listed the products and 7Eye drop-shipped them for us.
In the most recent years, we've been stocking only Ziena, but as of this past week, we are very happy to now be stocking AirShields once again, and look forward to building up our inventory of framestyles and lens options. We will continue to refer customers to 7Eye for anything they need that we don't have.
History and trivia: Did you know...
...7Eye and Ziena brand products are made by the same company.
...The founder of Eye Eco, who invented Tranquileyes and many other products that have been important to our community, worked for 7Eye before starting her own company. (Like I said, I'll soon cover Eye Eco in our Vendor Spotlight series!)
...Dry Eye Zone / Dry Eye Shop once hosted a tiny patient conference in Tampa Bay. It was in 2006, and a 7Eye rep who was working specifically on the dry eye market came and featured their products in our tiny exhibit hall. This was long before Ziena brand came on the scene.
...The Ziena Oasis was the original Ziena frame. It was developed under 7Eye's previous ownership and, for a long time, was the only frame with the silicone shield. All of the other frames were developed by 7Eye's current ownership.
...The "Rosie" color of Verona was named for Rosie, who used to work there (and of whom I have so many fond memories! Anyone remember Rosie? Post in the comments!)
What I appreciate most about 7Eye
They care. Just two little words, but it's really the ball game.
Hopes & dreams for 7Eye
For other companies in the Spotlight series, I have been calling this a "Wishlist", but somehow, it feels a little too presumptuous. Instead, I just want to share a couple of general visions that come to mind:
Educating doctors: I would love to see 7Eye (and help them if I can) crack that impossible nut of educating the eye care world about the benefits of dry eye glasses. (WHY do so many patients inevitably learn about moisture chamber glasses from social media rather than their doctors? This needs to change.) 
Technological advances: What's next? Virtual try-on? 3D printing? Is there grant funding in their future to pioneer these things for our ocular surface pain world? I don't know, but I can't wait to see what comes.
What does 7Eye/Ziena mean to YOU?
Please post your experience with 7Eye as a company and with their products in the comments below!
About this blog series
A key part of what the Dry Eye Shop does is to gather together a wide variety of dry eye and scleral lens products and wrap them up in information and practical tips to help you understand them from the patient's perspective.
We purchase from suppliers that range from sole proprietorships to major pharmaceutical companies. Some of them are household names, and some you have almost certainly never heard of. Whether small, medium or large, we value them greatly for everything that they bring to the table that helps us manage the daily impact of ocular surface diseases, ocular surface pain and complex corneal diseases more broadly.