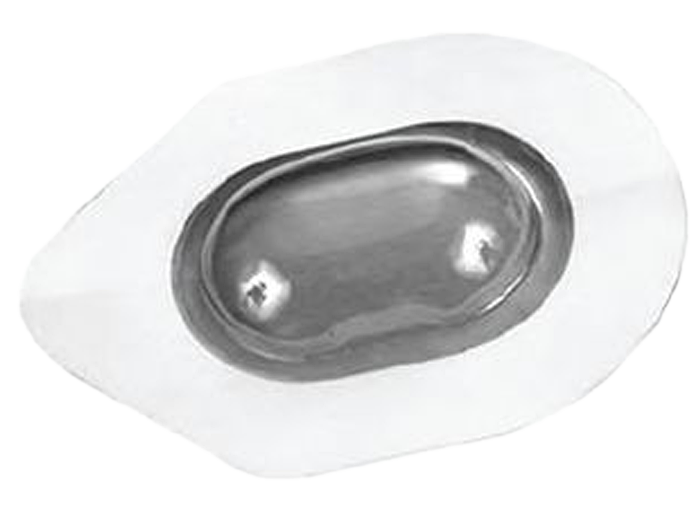 After all these years... it's now gone.
Sadly, the manufacturer of NITEYE has stopped making this product.
What's more, due to an apparent omission in the notification process, we did not learn until now - when they are almost out of stock.
We have purchased as much as they will sell us of the final stock and will have some here to help tide regular customers over a short gap, but after that everyone will need to find an alternative product.
Why?
This is an obscure product with a very small market. I can understand the financial decision - but I just hate it when this kind of thing happens, because the product is so important to the people who use it. We will be talking with other manufacturers about the possibility of creating a new version of this, but not holding our breaths. Any updates will be posted here.
What can we use instead?
Ortolux?
The obvious replacement is Ortolux moisture chambers. These are available both individually and in boxes of 20.
In some ways, this is a superior product:
It's available in two sizes
It has a shallower bubble, so some people are able to wear it under their glasses
It's individually wrapped. 
On the other hand, the adhesive is stronger, so it tends to be less favored by people with sensitive or fragile skin, and it's more like a bandaid, which makes it harder to put on than NITEYE.
Some people get around the adhesive issue by putting a very gentle silicone tape underneath it.
Goggles?
Consider also Eyeseals 4.0 or Quartz silicone shield. There is no adhesive, but if it fits well, it can create a reliable seal, though it may also be dependent on your sleep style - for example, the Quartz may move and create gaps for a side sleeper, while the EyeSeals (which runs slightly large) has a flange that rests on the skin all the way around and so it usually keeps an intact seal despite movement.
There are, alas, no really reliable moisture chamber patches with straps for overnight - the straps are too flimsy to rely on overnight. Hence, many people who have a problem only in one eye (e.g. Bell's palsy) use goggles.
| | |
| --- | --- |
| Eyeseals 4.0 | Quartz |
| | |
EyeLocc or Tape?
Another alternative to bubble bandages is sealing the lid down with medical tape or using EyeLocc occlusion strips. Check out these options here.