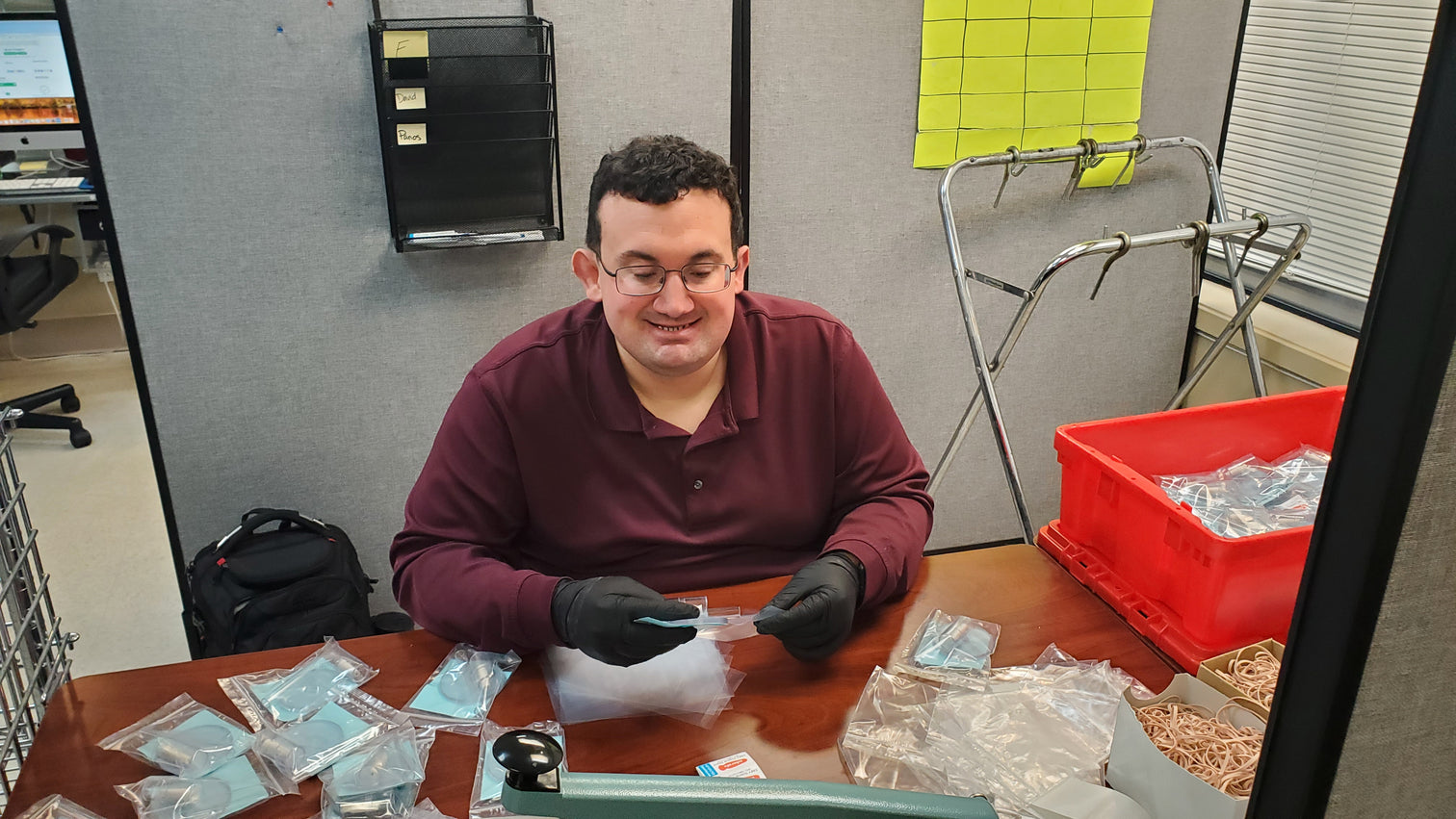 It's been a somewhat quiet week here at the shop while Rebecca and Aidan are in Las Vegas at GSLS. 
David as always is keeping busy, packaging up product or prepping boxes for us for Monday which is typically our busiest day of the week.  In the picture, he's packaging up some of the DMV Scleral Stands.
Brenda is in during the morning to start processing our sales orders for the day and packing them up.
E comes in a little later in the day to continue with processing the orders (as of this writing on Friday, they've processed 530 shipments this week) and then wraps up our shipping day and finishes up with their end of day routine. 
I'm taking care of all inbound receiving and placing any orders with our vendors for product that we need in stock (as long as the vendor isn't backordered on anything!).
We're looking forward to hearing from Rebecca and Aidan about GSLS when they get back into the shop next week!
Have a great weekend!