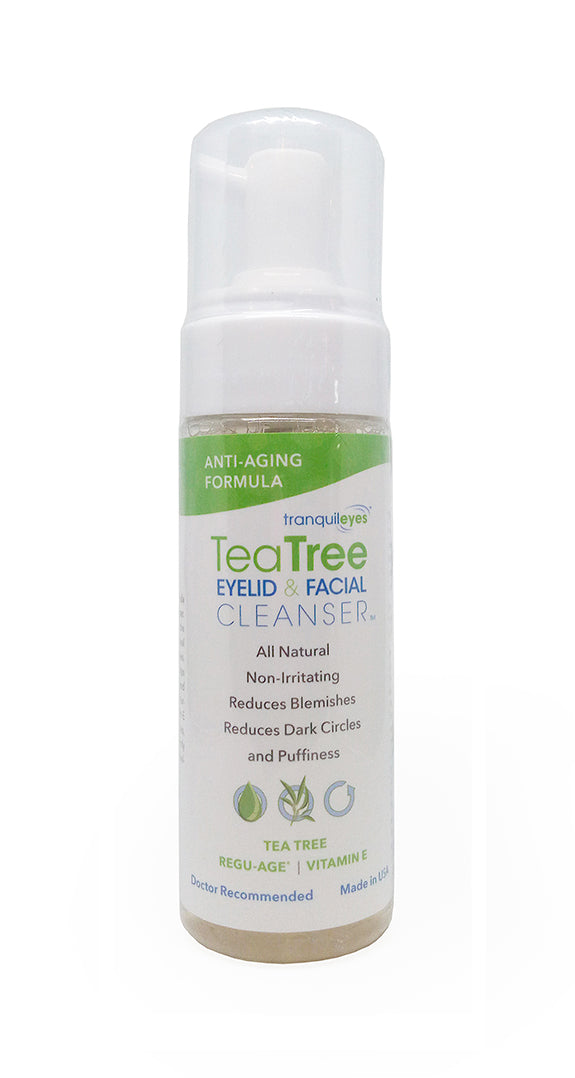 New, from one of our favorite suppliers....
Many of you are familiar with Eye Eco's gentle tea tree foaming eyelid and facial cleansers, which are available in both 1% and 2% strengths.
We've been so happy with the response that we've added their third product in this family - an anti-aging formula designed to do everything that the others do but also combat dark circles and puffiness.
Connoisseurs... please try it out and let us know what you think! Also makes a great gift!
Anti-Aging Tea Tree Eyelid and Facial Cleanser
50mL size for $27
180mL size for $57