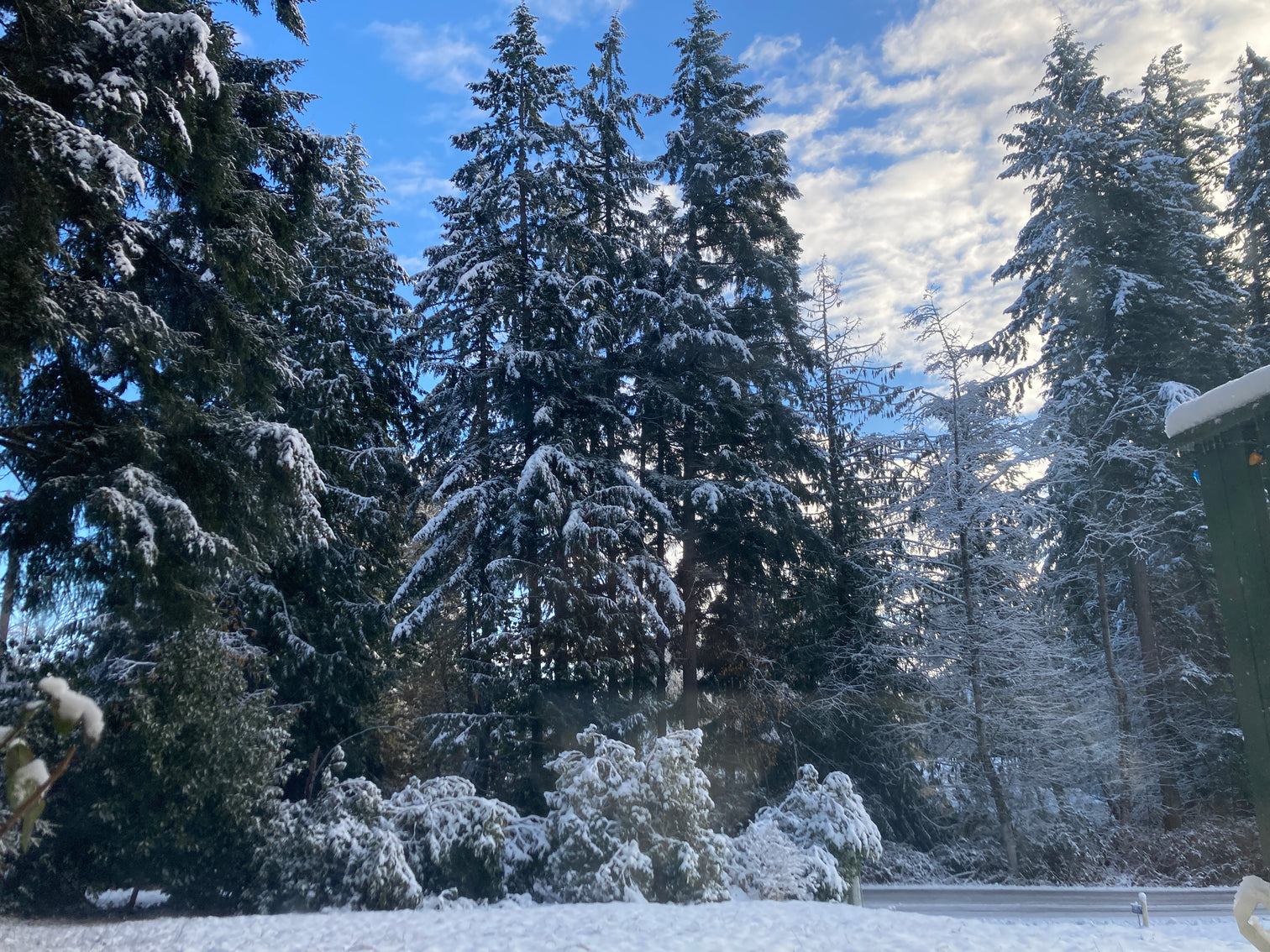 Some of our photos from the two times it's snowed this month! The snow's really done a number on our ability to commute in and get packages out, but we think we've done the best we can thus far. 
Above, the view out Aidan's window while working from home. 
Icicles on the eaves of Rebecca's tiny home! 
Lochlainn, Joslynn's son, has his first snow day!
Ally's husky, Drama hanging out in the snow!